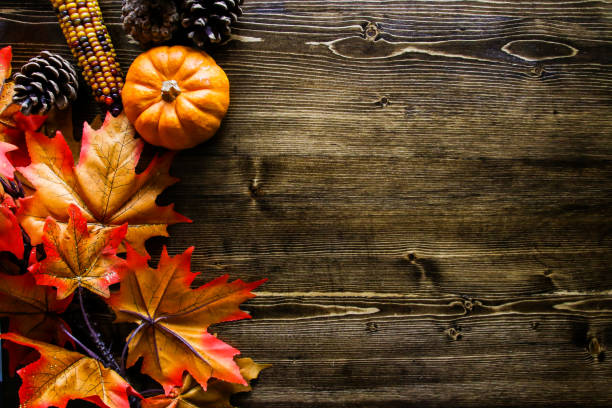 For me, possibly the greatest disappointment of this whole pandemic was not being able to go to West Virginia to spend Thanksgiving with my family. Our lives are busy, both here and there, and Thanksgiving is the only set time that I know I'm going to see my mother every year. More importantly, it's the only guaranteed time that she's able to see her grandsons.
Alas, our Thanksgiving gathering was one of the millions that were cancelled this year due to the pandemic. We chalked it up to being concerned citizens and noted once again that there are multitudes of people in this world who are dealing with a lot more difficulty and hardship than we are, were thankful for all that we do have rather than bitter about the things we don't, and made alternate plans.
For my family, that meant I was going to cook my first Thanksgiving dinner, and hopefully my last. I don't say that because my efforts were disastrous, but because we hope most of this is behind us and we can get back to our normal celebrations next year.
In fact, aside for enough mishap to make it memorable, the meal was quite successful.
Realizing that I would be going into unchartered territory, I planned to make the meal as foolproof as possible, and I turned out to be just enough of a fool to give it a little humorous color.
I sought to make the menu as simple as possible.
Turkey
Mashed potatoes
Gravy (Homemade, but I got a couple of jars, just in case)
Stuffing (boxed)
Green beans (canned)
Rolls (packaged)
Pies (cheats)
Nebraska Corn Casserole (Becky)
No yams, my family doesn't care for them, and adding something unnecessary would have gone against my "easy as it can be" philosophy.
All in all, it turned out to be a delicious meal, despite a couple of oversights.
The turkey turned out well, and I was quite pleased with my mashed potatoes. The stuffing, beans, and rolls were all as good as those pre-prepared items are. Becky's Nebraska Corn–a casserole of corn, cheese, and pasta–was excellent as always.
That leaves the gravy and the pies.
Well, on Thanksgiving Day, the gravy was just as good as the other pre-prepared items, as time and space forced us to just use the jars. Still, I was set on trying my hand at gravy, so I poured off the stock and put it in a Tupperware container in the fridge.
There was a bit of a hiccup with the pies.
Let me begin by saying that the pies were mostly a formality. Becky and Simon don't like pies, and Finnegan will eat just about anything and like it, both of which are facts that are going to come into play later.
So, I planned to cheat on the pies just as I was on most of the rest of the meal. I got a couple of ready to use (that's what the label said) graham cracker pie crusts, a couple of cans of raspberry pie filling, some chocolate pudding, and some whipped topping. Easy peasy. Fill the one pie crust with the raspberry filling, the other with the pudding, let them set, and then add the whipped topping.
Where the crack team of technical writers at the pie crust company came up short is that they assumed the buyer would realize that he or she would know that the crusts need to be baked. The thing about technical writing is that the writer isn't allowed to assume the buyer/user knows anything. That is why companies employ technical writers, to tell the buyer/user every single thing that he or she needs to know about using the product. This particular technical writer had not anticipated me and my "let's do this thing as easy as possible and leave as little to chance as imaginable" attitude.
I'm sure somewhere on the packaging there were baking instructions, but what use did I have for those? I didn't need to read anything other than those three sweet little words, "ready to use."
Still, despite my oversight, the pies were fine and edible. They were graham cracker crusts, after all, and not baking them just made them a little more crumbly. Finn absolutely loved the raspberry pie and asked why we didn't have it more often. Told you, the kid will eat about anything, and he'll enjoy most of it.
He didn't enjoy everything he ate over the holiday, however. He did that day, but his dissatisfaction was to come on Friday.
I had to go to work on Friday, so it was just the three of them home, and, of course, it would have been quite pleasing to me to have them eat leftovers from the meal I cooked. Finn did of course, because he's a 13 year-old hoss, and he'll eat the easiest and best thing he can find when he's foraging, with "easy" generally taking precedence over "best."
And he did; he had leftovers Friday evening when I was at work. I don't know if Becky or Simon did, but I know Finn did.
I know Finn did because Becky told me that, after he had eaten, he had gone up to her in a discreet and hushed tone and confided something in her. "Mom," he admitted, "Dad's gravy wasn't very good."
The thing was, I hadn't made gravy yet. (I did yesterday, and it turned out better than I could have hoped.) But I hadn't made it Friday evening. That kid had gotten in fridge and gotten out the turkey stock and skimmed the fat off the top thinking it was gravy.
Like I said, he's a 13 year-old hoss, he'll eat about anything, and he'll enjoy most of it. He didn't enjoy the turkey fat that he thought was not very good gravy, however, but he still ate it.
And that's what we'll remember. We'll recall the Thanksgiving of 2020, the pandemic year, when we couldn't go to Granny's, and, while it wasn't the ideal situation, we made the most of it, loved each other, enjoyed ourselves, and took comfort from the privilege to be together as a family. Sure, we'll remember those things and be thankful for them.
But once that's done, we'll talk about how Dad took "Ready to use" to mean "You don't have to bake" and how Finn had eaten turkey fat that he thought was gravy. He recognized it to be not very good gravy, but he went ahead and ate it anyway.
And that's the color of life, isn't it? We plan for things to go perfectly, and we hope everything goes as planned, but the stuff that makes life memorable and more dear is found in those little hiccups and foibles that we couldn't have foreseen. That's the stuff right there, and I love every bit of it.
And I love having gotten to spend the holiday with my family. No, it wasn't exactly what we had planned, but we were together, we loved each other, and we were thankful for all of our blessings.
And that's that one, my friends. Thanks for reading. I hope to see you back here sometime soon.
Until then, be kind, and look for the good stuff in life; it might just surprise you where you find it.